I'm thankful for fandoms that never die, always produce good fanfic, and have little drama. The three necessities.
Anime. Just. Anime: Does this count as a Fandom? I sure think it does. Like people who enjoy books celebrate the Book Nerd Fandom. Maybe I'm generalizing, and while I can delve deeper into specific shows that I'm grateful for I think just giving a big shout out to the general media format is important. When I was younger, I was hungry for all things anime. It was my first fanfic, my first fanart, my first fancrush and ultimately it has become something that I'm still passionate about in adulthood. Anime as a large (general) term of fandom has some problems, but it is full of passionate people AND my best Real Life friends.
2. Sailor Moon: Out of all the old 90's anime that I watch, if I had to thank one it might be Sailor Moon. The only anime that featured a cast of diverse female characters who weren't all there to be romance interest. The Scouts were the heroes of the show and they really fed a need in my life that I didn't know I had until well into my preteens. I'm a devoted Moonie, have been for years and I'm really (really) enjoying seeing the fandom be explored again by new people and old.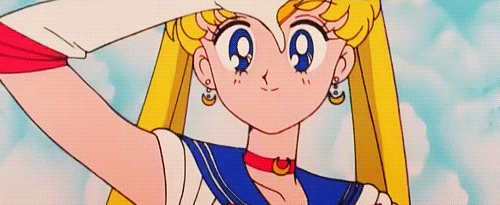 3. Lord of the Rings: Oddly enough I came into the Lord of the Rings Fandom much later in life. I was a kid / preteen when the movies came out and read The Hobbit when I was younger but for some reason at that time the fandom didn't appeal to me. When I went to college I got really into the already 10-year-old Fandom. The newly release Hobbit movies helped resurrect the fandom a bit and I have enjoyed every minute I've spent with such sweet, intellectual people who appreciate good books and great characters.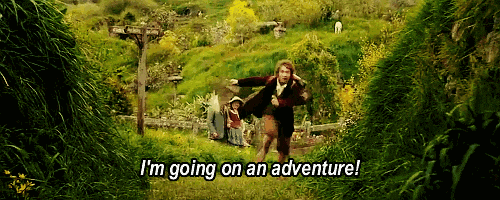 4. Cherik: When I was at my lowest point, this fandom really helped keep me sane. It's full of some of the best writers I've ever met, and some of the best fiction I've ever read. The drama is always kept to a minimum and I love that it is just a small section of a larger fandom (X-Men) that stands on a platform of acceptance and social justice issues.
5. SpiderMan: I guess when I say this I will include the Spider-Verse in its entirety. Mainly because I love both Gwen Stacey and Silk, and (I'm sorry) Peter Parker is the BEST! That said, Spiderman is one of the fandoms that I can credit to helping me build a relationship with my dad. All those years ago when the first movie came out, it was something we went to and bonded over. SpiderMan was his first comic and his favorite superhero and as my interest in those things grew so did my relationship with my dad. So I'm thankful for Stan Lee, thankful for Marvel, for Comics, but most importantly Peter Parker who continues to be one of my favorite comics and my favorite heroes.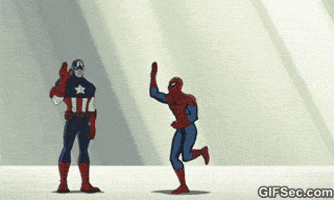 A round-up of internet things For Fans, By Fans, with the Help of Fans
Read why one University Teacher believes we should study fanfiction. It's a short read and I love that she sees Fanfic as a new form of literary exploration.
There are more and more articles lately on educating people about fandoms, fanfic, and fanart. Here's one more to add to the pile from the Huffington Post which focuses on the sex-positive environment fanfiction (and fandoms) present.
Star Wars Fans: Harrison Ford surprised Star Wars Fans this week for Charity!  Additionally, some fans remade a low budget version of the new Star Wars Trailer.